Application
Fields of application of the TriggerFairy®:
Massage, stroke, press, tap
Muscle building and training of the arms
Breathe, relax, recharge your batteries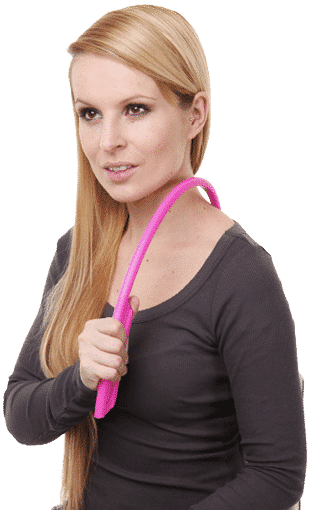 First steps: Feeling the body
It is best to sit down comfortably and breathe deeply.
Relax both shoulders and arms, with the elbows resting loosely against the body.
No one can feel your body better than you can. First, feel with your fingers and spread the stress out on your neck, neck and arms. Work systematically, like brushing your teeth.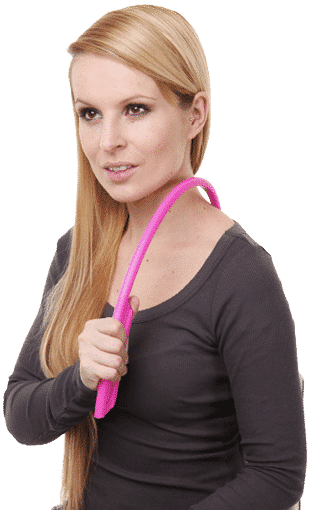 Application: Massage, brush, press, tap
Hold the TriggerFairy® loosely by the handle and place the head on the back muscles. The elbows rest relaxed against the body! Pull the TriggerFairy® with both hands. Feel your back in this way.
Intensity and duration
Determine intensity and duration according to your own well-being. Enjoy relaxation with the TriggerFairy® for example several times a day for about 5 minutes.
Stretching
Stretching is an effective compensation and can support the relaxation of the muscles.
Muscle building/ Training
The training of the arms results from the manual property of the TriggerFairy®.
This not only provides relaxation for the back, but also for strong and beautiful arms.

This manual does not provide a diagnosis. The causes of back pain can be many and varied, and a doctor should be consulted to determine the symptoms. The use of the MassageFee® does not constitute a healing treatment or therapy.
Not a medical device.
Online shop
Order your TriggerFairy® now.
MassageFee® GmbH & Co. KG
Karl-Mayer-Ring 15
D-76698 Ubstadt-Weiher